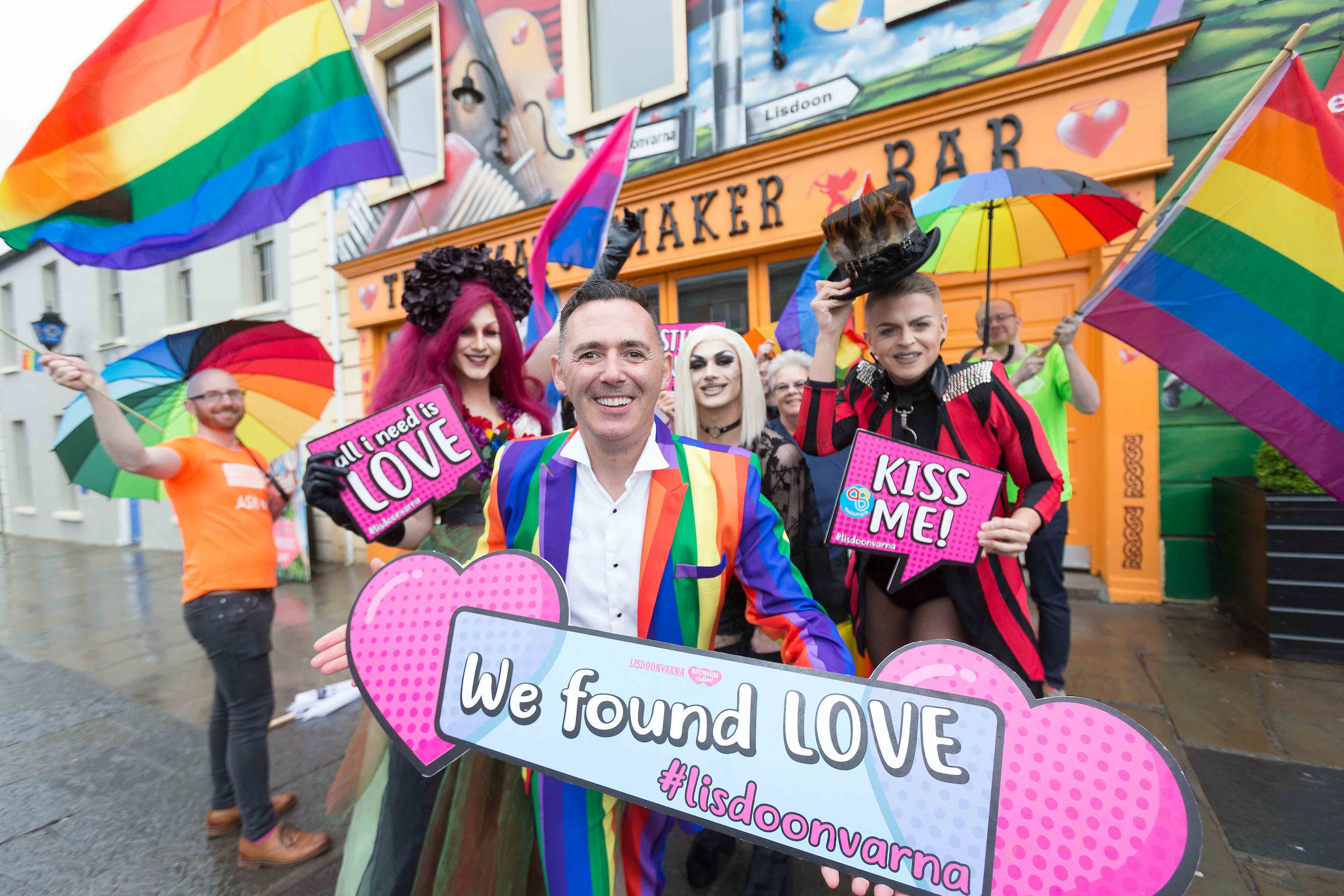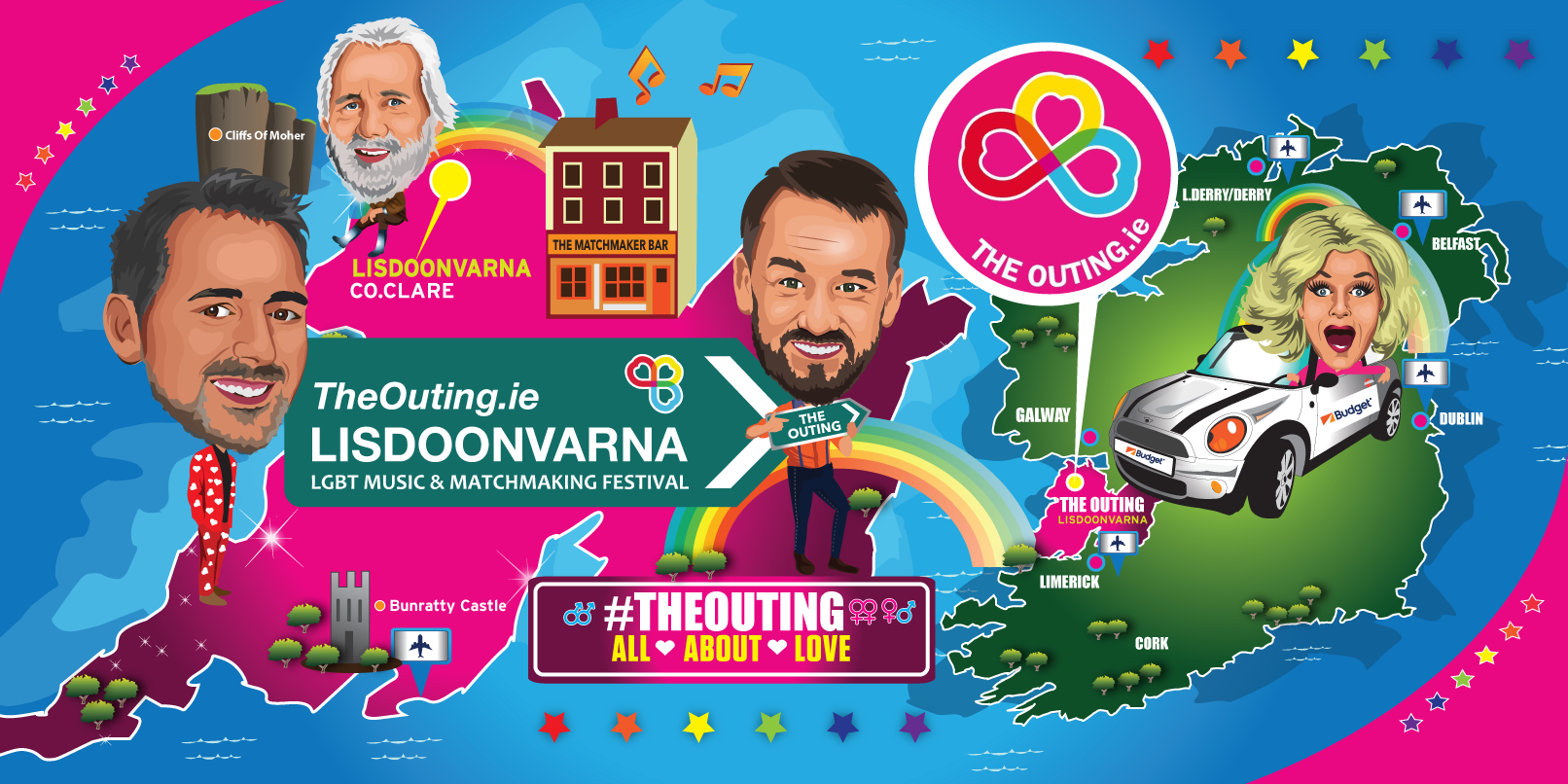 Entertainment Tickets 2018 On Sale Soon!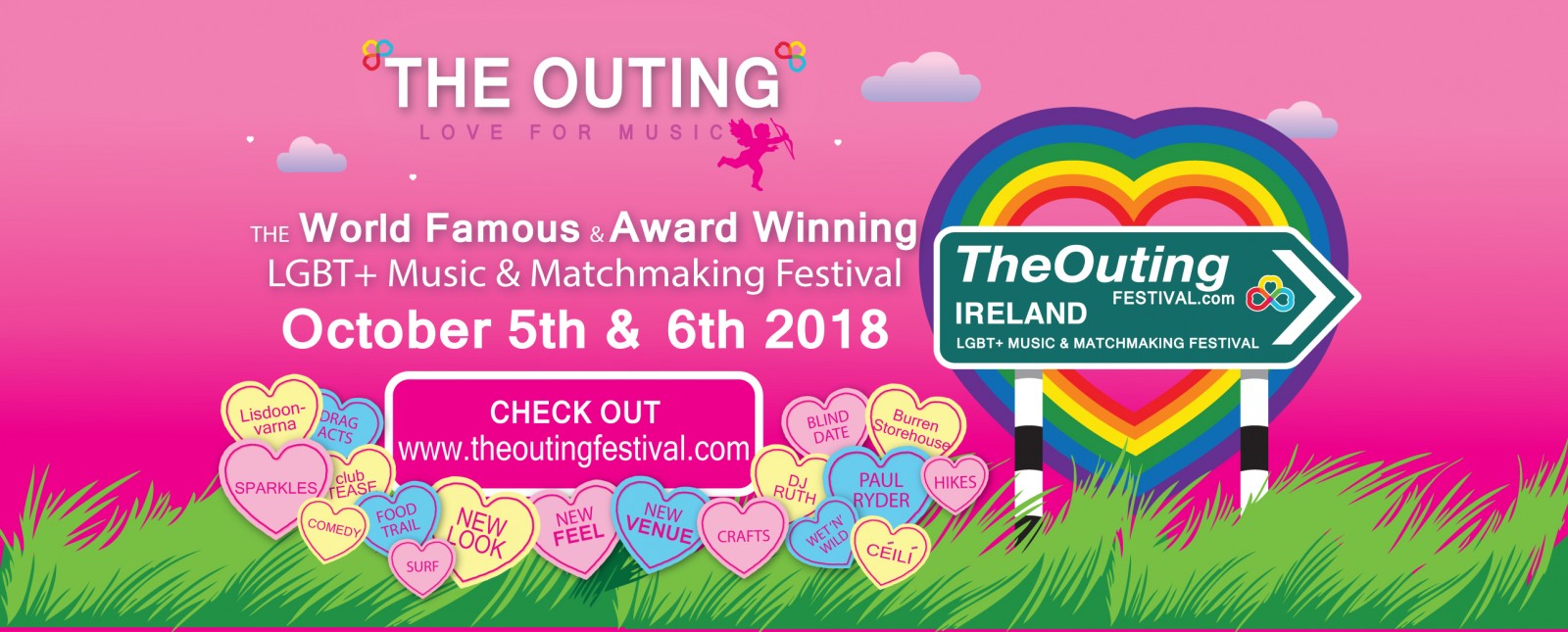 2 Day Weekend Entertainment Tickets for 2018 On Sale Soon
Select a Weekend Tickets:
2 Day Entertainment Tickets for 2018 On Sale Soon!
'Love & Friendship'…..
Get Booking Early! Don't miss out on all the fun…..
Relax in Local hotels & local B & B's comfort and experience everything the weekend has to offer! The weekend festival we have non-stop live acts,  funniest drag acts and performers, singer-songwriters to ceilí and lots more. We also have International guest stars more to be announced soon! Book Your Tickets Now…
As we take over this wee village/town in the west of  Ireland. There is no camping at The Outing as we're giving you a weekend of jam-packed entertainment full of traditional activities with a twist in our sixth year. We really are making this weekend available to everyone both Lesbian, Gay, Bi & Transgender (LGBT+) and their friends and family and we are sure that our fantastic line-up of Irish and international stars will leave everyone smiling and maybe find love too.
Everyone is welcome! The festival calls singles, couples and groups of friends – straight or gay, lesbian, bisexual, transgender and their friends – to The Outing LGBT Music & Matchmaking Festival for this fun-filled weekend. There's no restriction (other than being over 18 years of age) on this inclusive and entertaining twist on an old tradition. And of course, there is matchmaking, blind dates, and speed dating aspects for singles too. We've put together a line-up of acts and entertainment that this little village/town in the West of Ireland won't soon forget and they'd be delighted to share them with you and your friends, whoever you are!