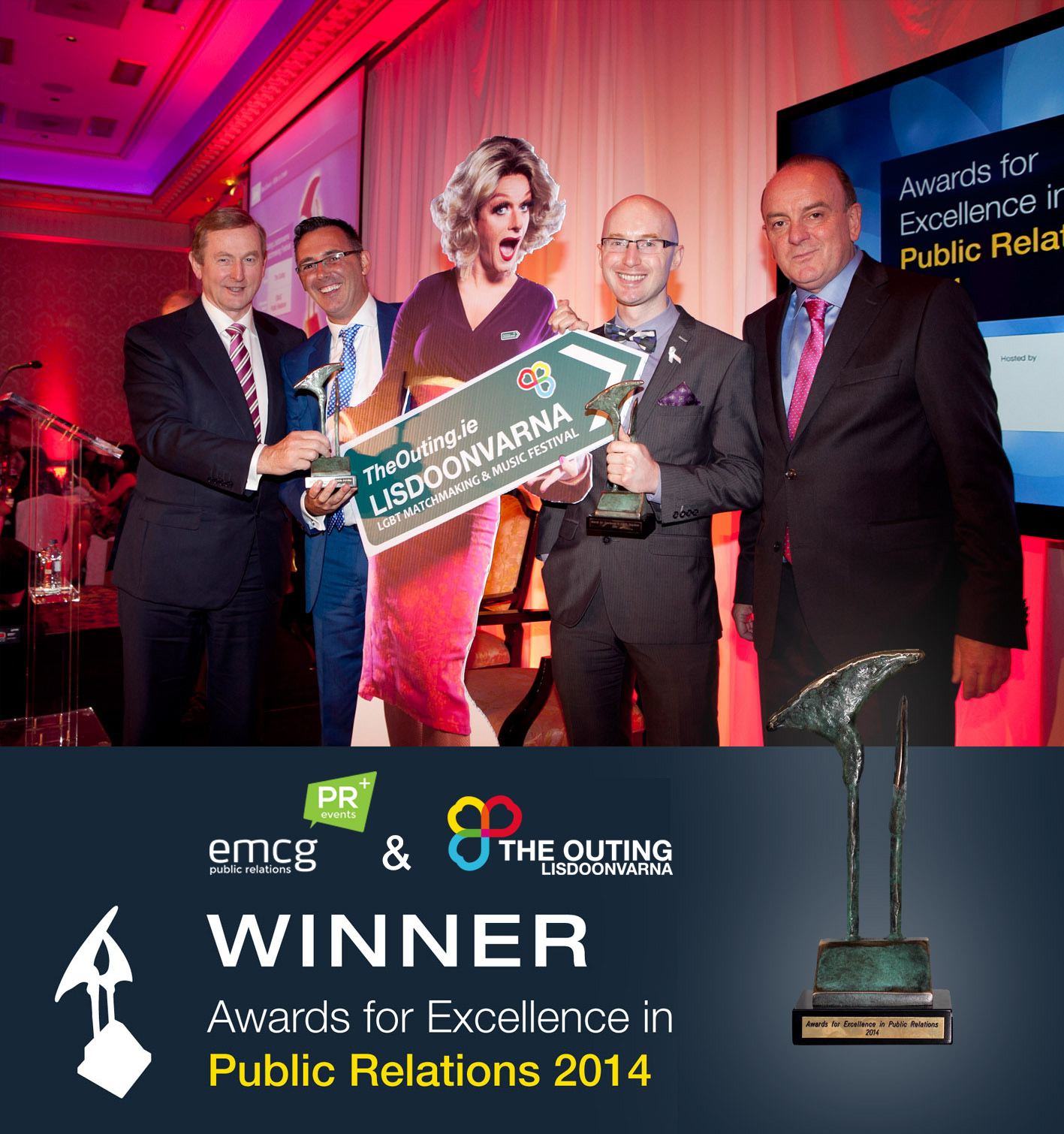 Eddie McGuinness
The Outing Director Eddie McGuinness draws on considerable experience in promotion and event management. Among much PR work in Ireland & the UK, Eddie is former Event Chair for Dublin Pride; a multi-faceted celebration attracting participation of 100,000+. Eddie has also designed and hosted highly publicised LGBT events, including "Club Tease" award winning gay club to Award winning Magazine 'free! Magazine', which similarly fused gay culture and traditional Ireland garnering national media coverage.
"Traditional Irish events like céilí dances have had it right for hundreds of years – they're a perfect way to meet new people in a lively, comfortable and fun atmosphere. We're taking the best of old Ireland – music, dancing and matchmaking – and putting it together with the variety of entertainment on offer in the LGBT community. We think it's going to be a very effective combination!"
"Ireland is leading the world on a lot of gay issues and hopefully we will have gay marriage soon, so the time is right for something like this to take place. We have a five-year plan for this event. This year we are looking at attracting people from Ireland and Britain but this is going to become a very big international event."
Daithí Naughton
Event Co-ordinator Daithí Naughton organized the Dublin LGBTQ Pride Festival, Chaired the Festival committee, Events Management and Communications Communicating between the Board of Directors and the operational committees and teams.
Daithí this year again stepped in as events co-ordinator as we develop the festival over the next few years and is one of the back bone of the festival.
Design & Photography Credits
We would like to thank the following who have contributed their fantastic design, photography and printing skills to our website and promotional materials:
EMcG PR & Events for all Public Relations, Event management and web content.
Carlos Molina Rodrigo at EMcGPR  (for updated logo design and visuals 2014)
Edward McCready, CoolMoss Creative Agency (The Outing website designs 2014)
Samuel Rodrigues  (Press & Promotional Photography 2014)
Yvonne McArdle Street Art & Design in Lisdoonvarna
Eddie McGuinness and John Hawkins (Clare Images)
RealPrint Ennis (Promotional Material Printing)
Dónal Mulligan (for original branding, logo & visual design 2013)
Cian Markey (Press & Promotional Photography 2013)