Time Lapse Queer Film Festival
Queer Film Festival at The Outing Festival
The Outing Festival New Queer film festival is a specialized film festival that has an LGBTQ+ focus in our selection of films.
We are giving new space for awareness-raising around LGBT rights as well as for community building among queer communities. The list of LGBT+ Movies showing at our festival will be TBC. Soon.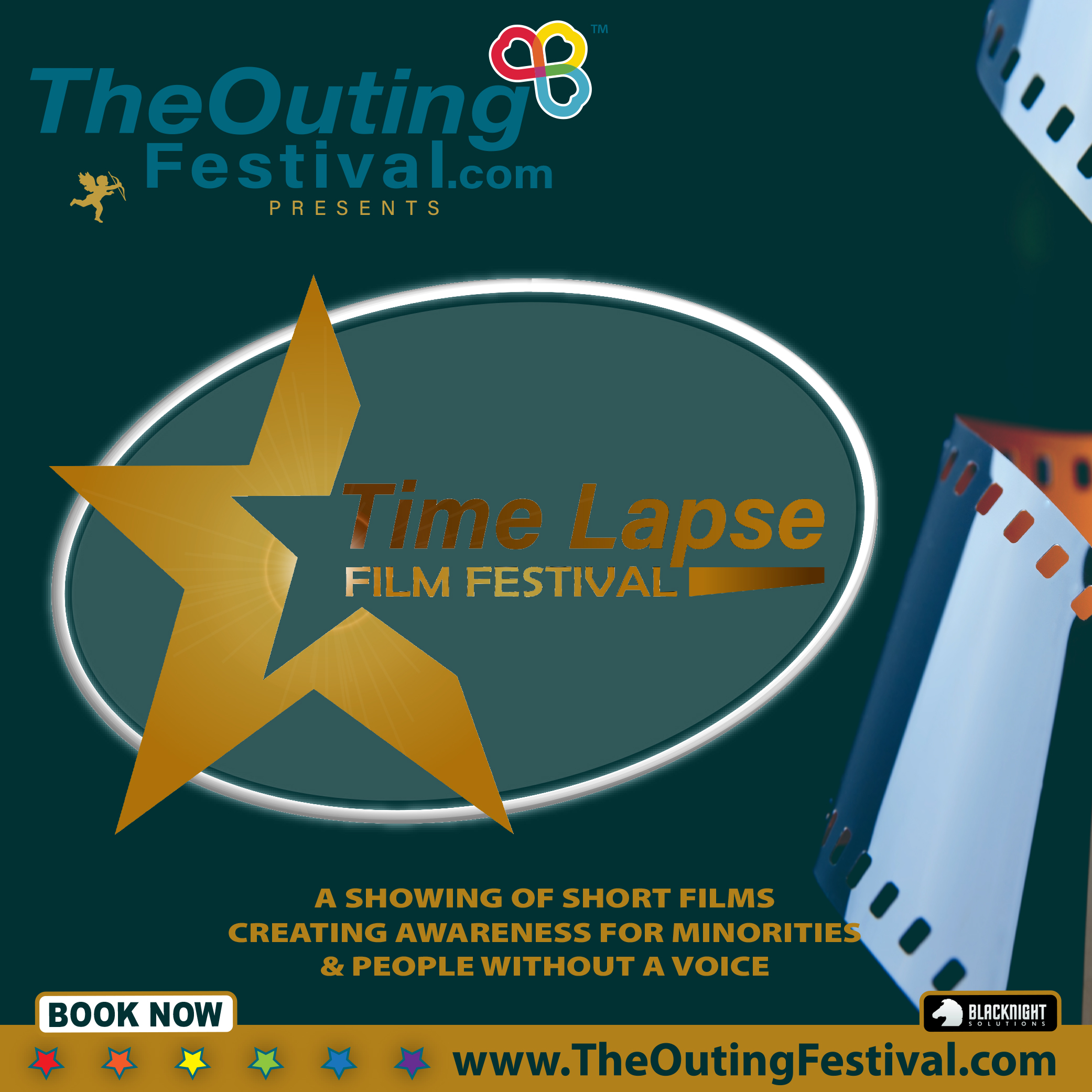 "Time Lapse Film Festival"
New to
The Outing Festival
,
Valentines Weekend Feb 2023 is our 'Time Lapse Film Festival'
A showing of short films, creating awareness for minorities & people without a voice. Films will be shown daily on the Ballyhannon Stage – Main Room.
If you would like to have your short film featured, please drop us a email
[email protected]
"How To Tell A Secret"
New to
The Outing Festival
,
  'Time Lapse Film Festival'
How To Tell A Secret
In this powerful hybrid documentary, directors Anna Rodgers and Shaun Dunne use documentary, performance and genre blurring storytelling techniques to communicate a powerful message of what it is
like to live with HIV in Ireland today. The film also includes a dramatic tribute to Thom McGinty, aka The Diceman.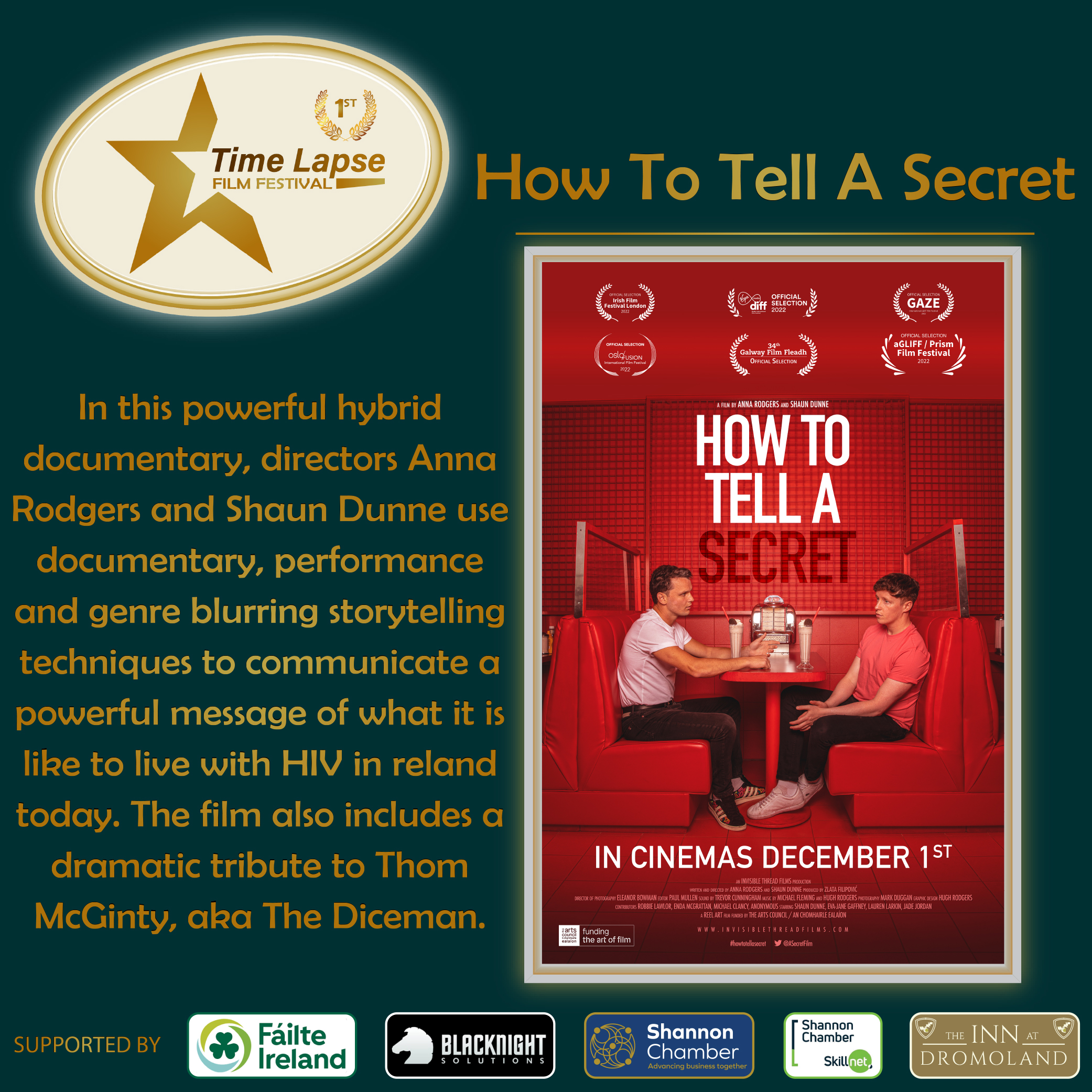 'The Cure'
The Cure – Gordon Hickey
Craig is a research scientist that think he may have found the cure for AIDS. He steals his research from his job after he suspects it's being tampered with by someone within the company and embarks on a mission across Dublin to get the information to a friend. Unknown to Craig, he is being pursued. Craig notices this and makes a dash for his life which leads him to a life or death situation.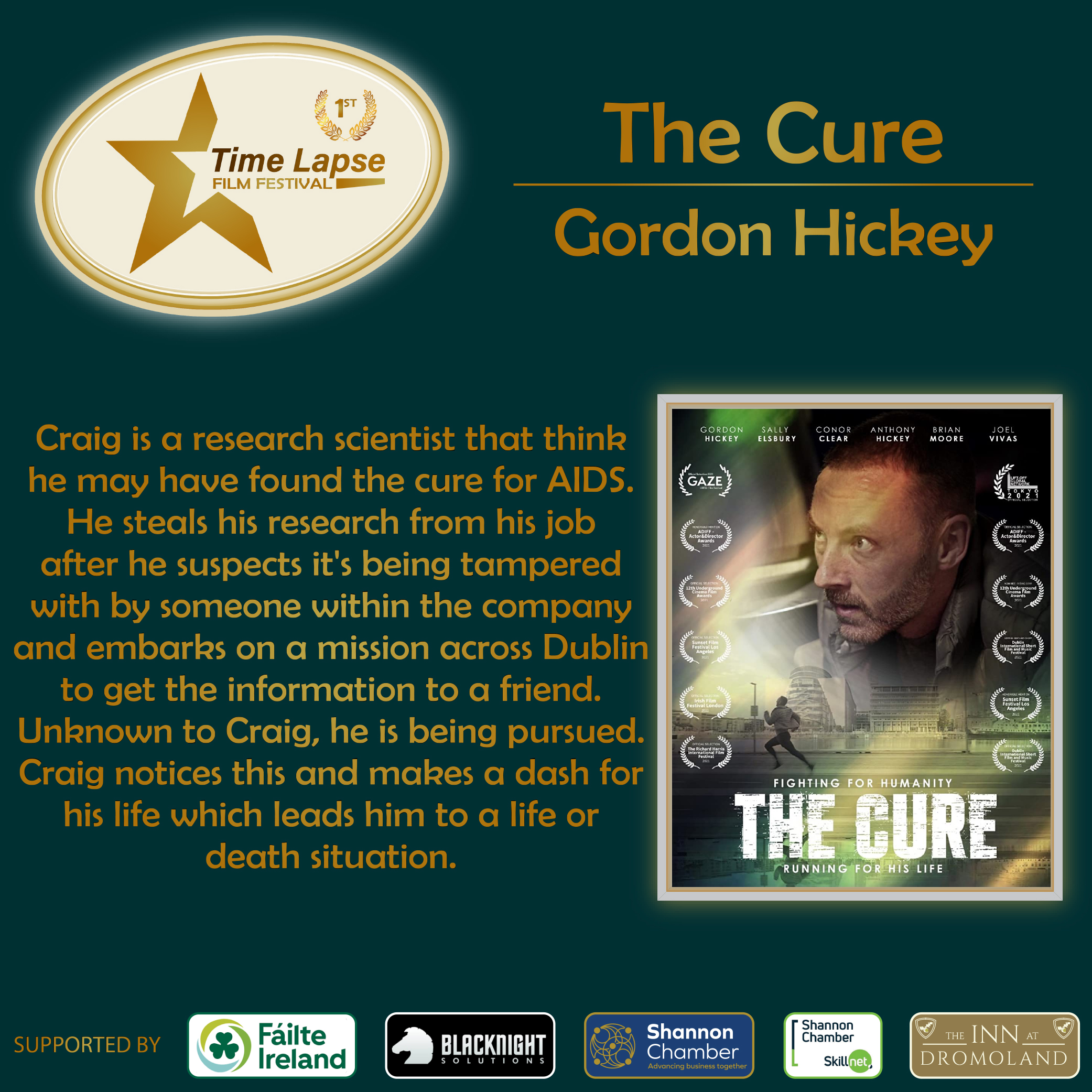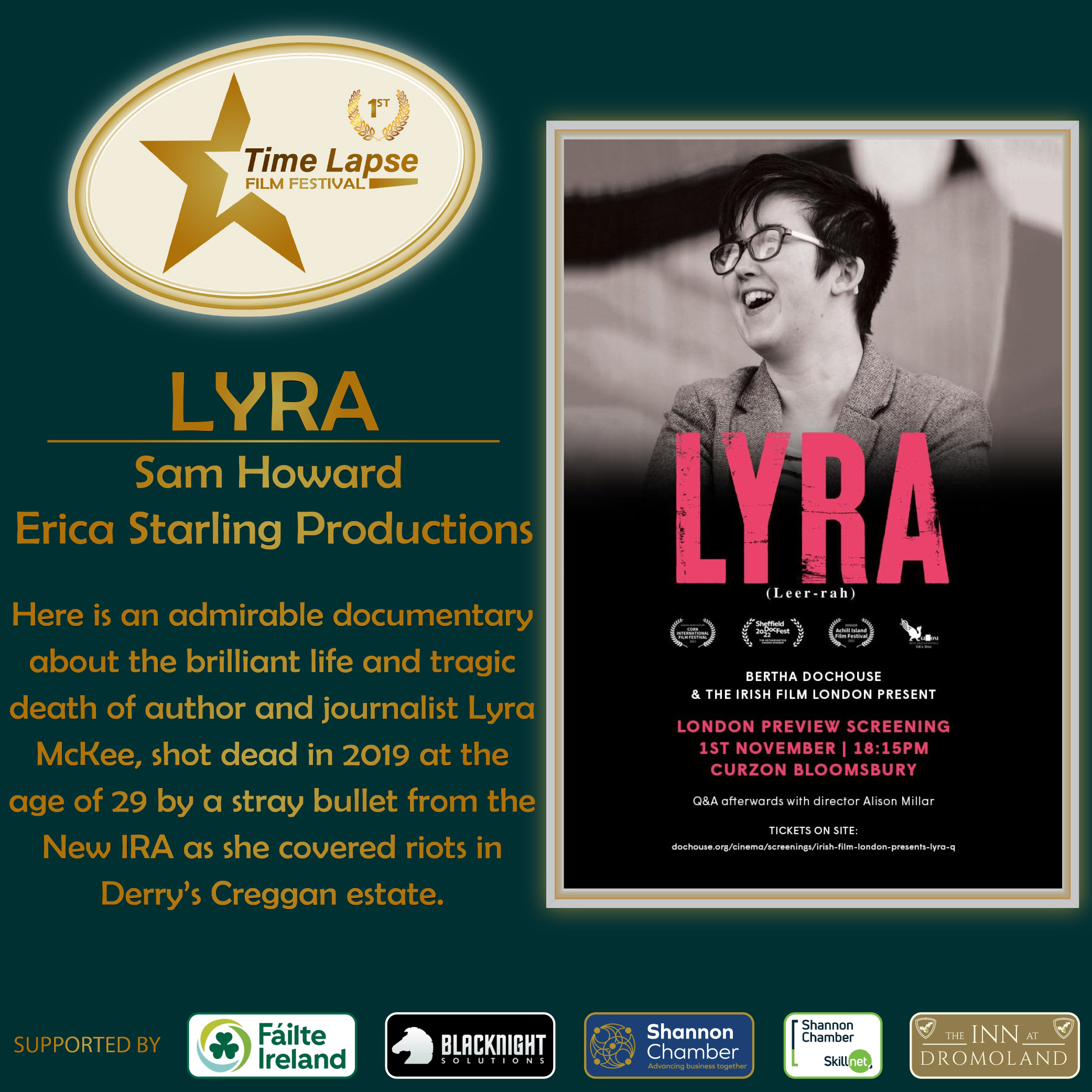 "LYRA"
Lyra – Sam Howard – Erica Starling Productions
Here is an admirable documentary about the brilliant life and tragic death of the author and journalist Lyra
McKee was shot dead in 2019 at the age of 29 by a stray bullet from the New IRA as she covered riots in Derry Creggan estate.
'SUMUD' Everyday Resistance
– SUMUD – EVERYDAY RESISTANCE
An Emmet Sheerin / Bryan Gerard Duffy Production
Award-winning Irish short documentary. An insight into the realities of life in the West Bank, whilst following two Palestinian women and their communities.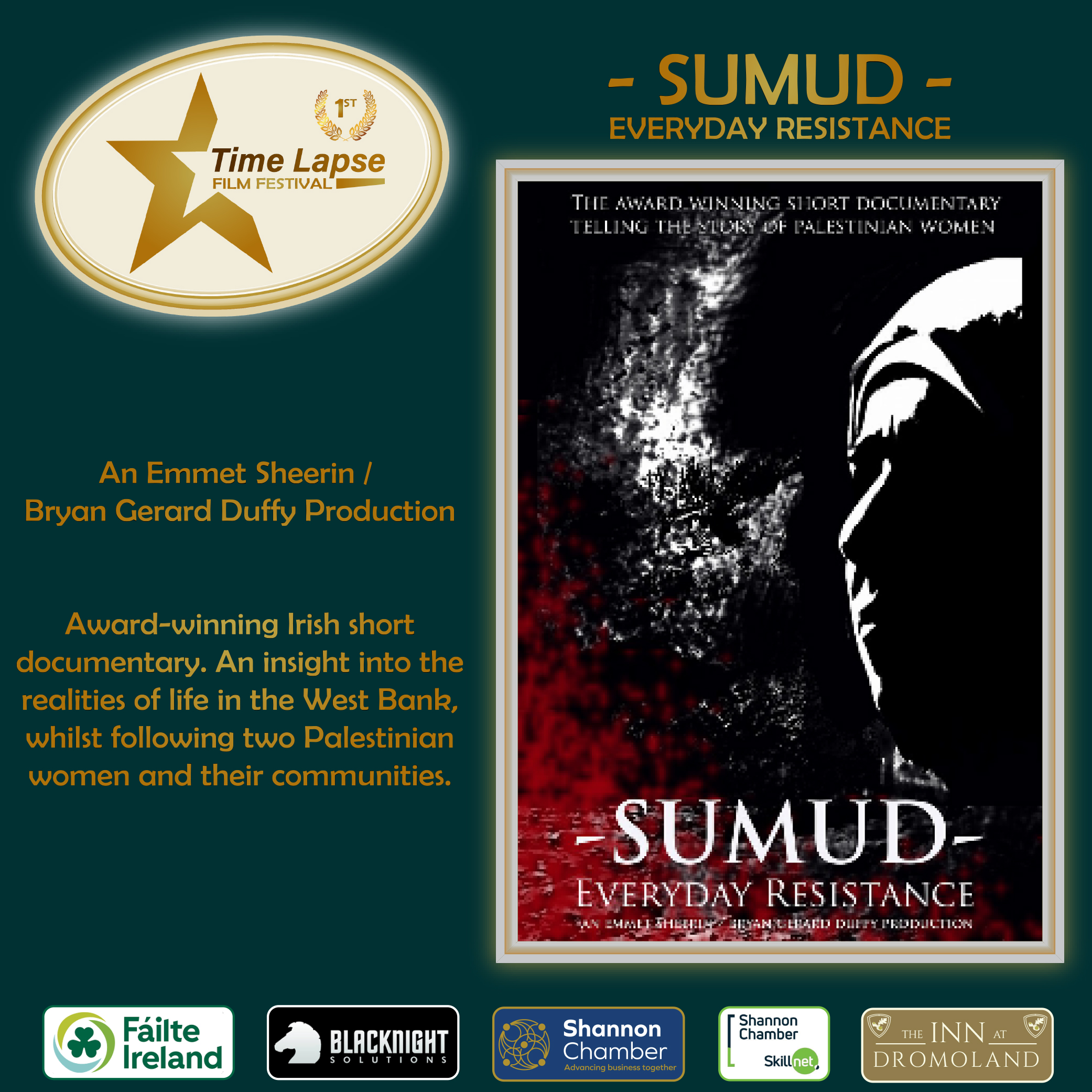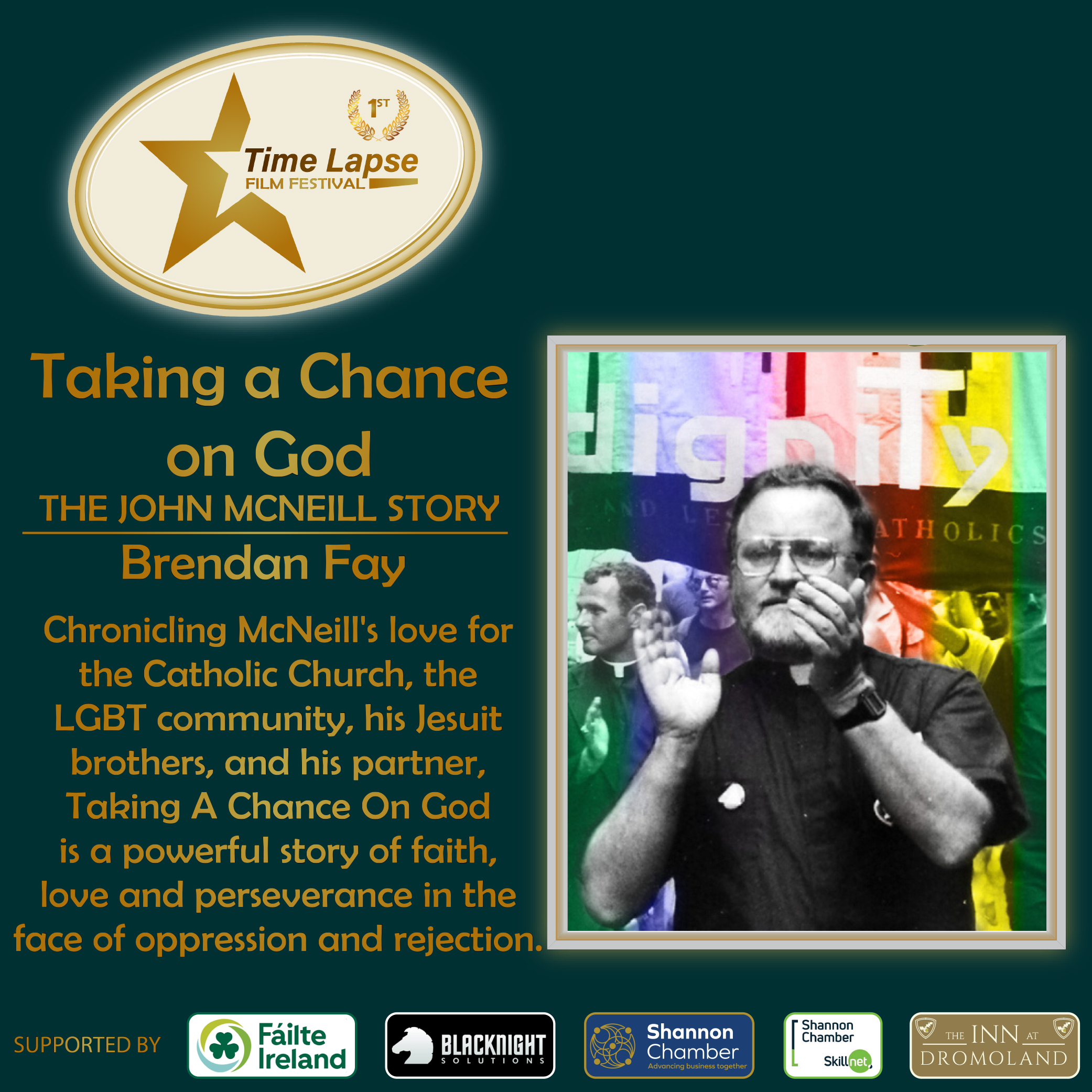 'Taking a Chance on God'
Taking a Chance on God – The John McNeill story
Brendan Fay
Chronicling McNeill's love for the Catholic Church, the LGBT community, his Jesuit brothers, and his partner, Taking A Chance On God is a powerful story of faith, love and perseverance in the face of oppression and rejection.
'Un/Cut'
Un/Cut – Gordon Hickey
A bored businessman is rooted to a grey, non-descript hotel room. He right swipes on his smartphone looking for a diversion to brighten up his evening. He alights on a bearded and mysterious individual. The bored businessman guiltily rubs what appears to be a wedding ring. Complete with a devil emoji he directs his new companion to the appropriate room. Bearded man arrives and they exchange pleasantries. They soon get down to business but their liaison soon takes a novel turn.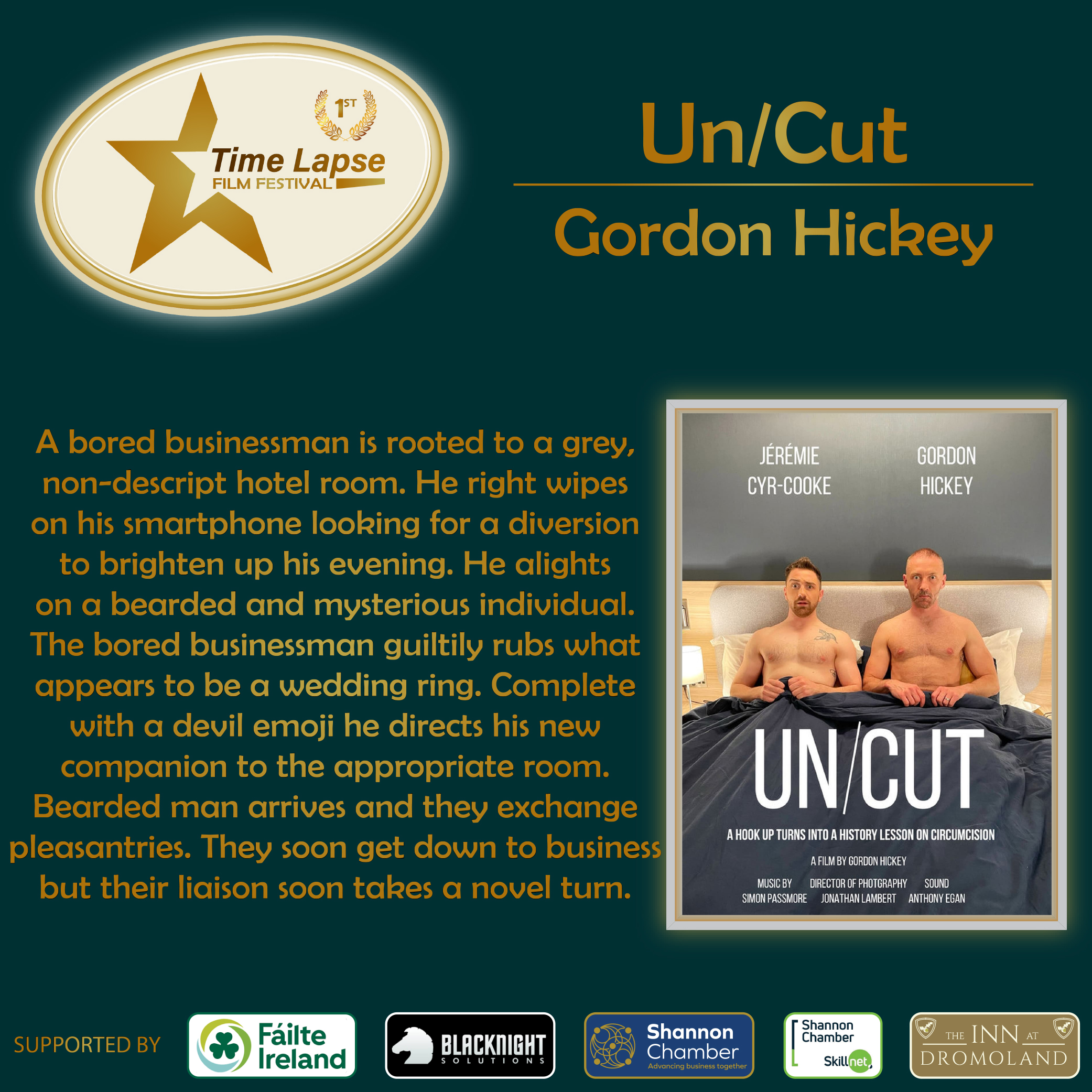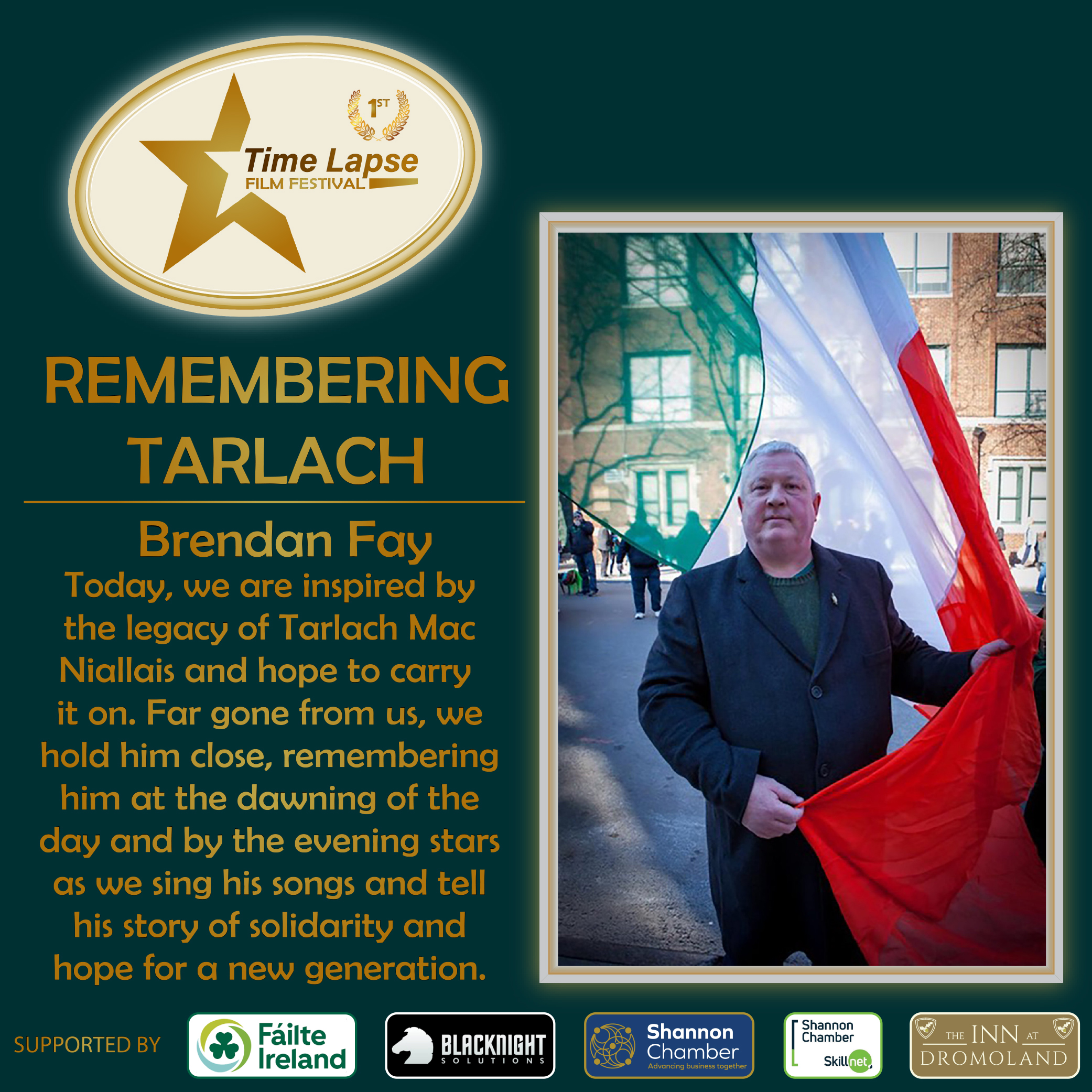 'Remembering Tarlach'
REMEMBERING TARLACH – Brendan Fay
Today, we are inspired by the legacy of Tarlach Mac Niallais and hope to carry  it on. Far gone from us, we hold him close, remembering him at the dawning of the day and by the evening stars as we sing his songs and tell his story of solidarity and hope for a new generation.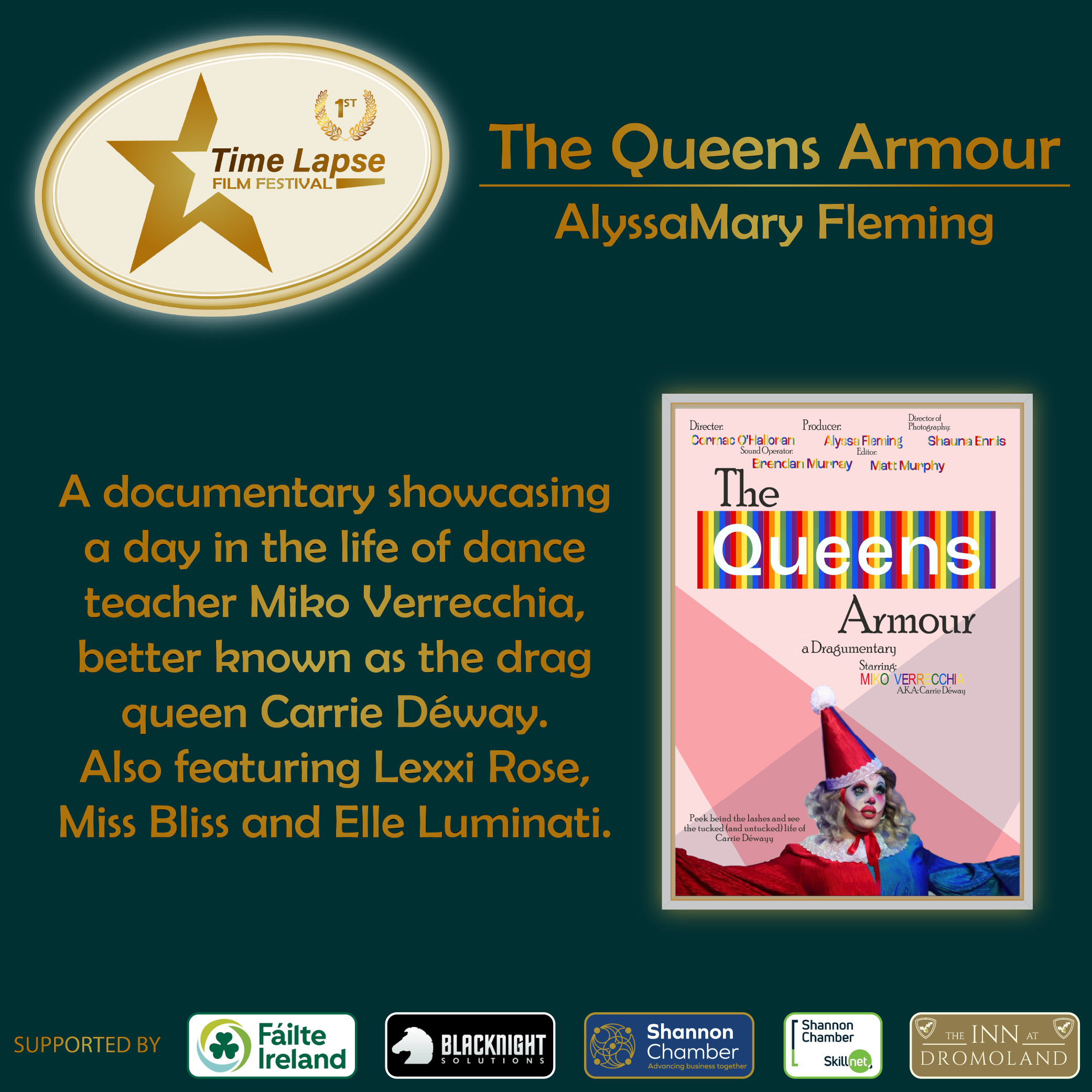 'The Queens Armour'
The Queens Armour – AlyssaMary Fleming
A documentary showcasing a day in the life of dance teacher Miko Verrecchia, better known as the drag queen Carrie Déway. Also featuring Lexxi Rose, Miss Bliss and Elle Luminati.
'I'm Here, I'm Home, I'm Happy
I'm Here, I'm Home, I'm Happy – Orla Egan
The film uses extracts from oral history interviews and items from the Cork LGBT Archive to bring Cork LGBT history to life and to tell the story of the lives of some LGBT people in Cork in the 1970s and 1980s. It explores how the Cork LGBT community provided a sense of connection, belonging, mutual support and fun to LGBT people at a time of criminalisation, prejudice and discrimination.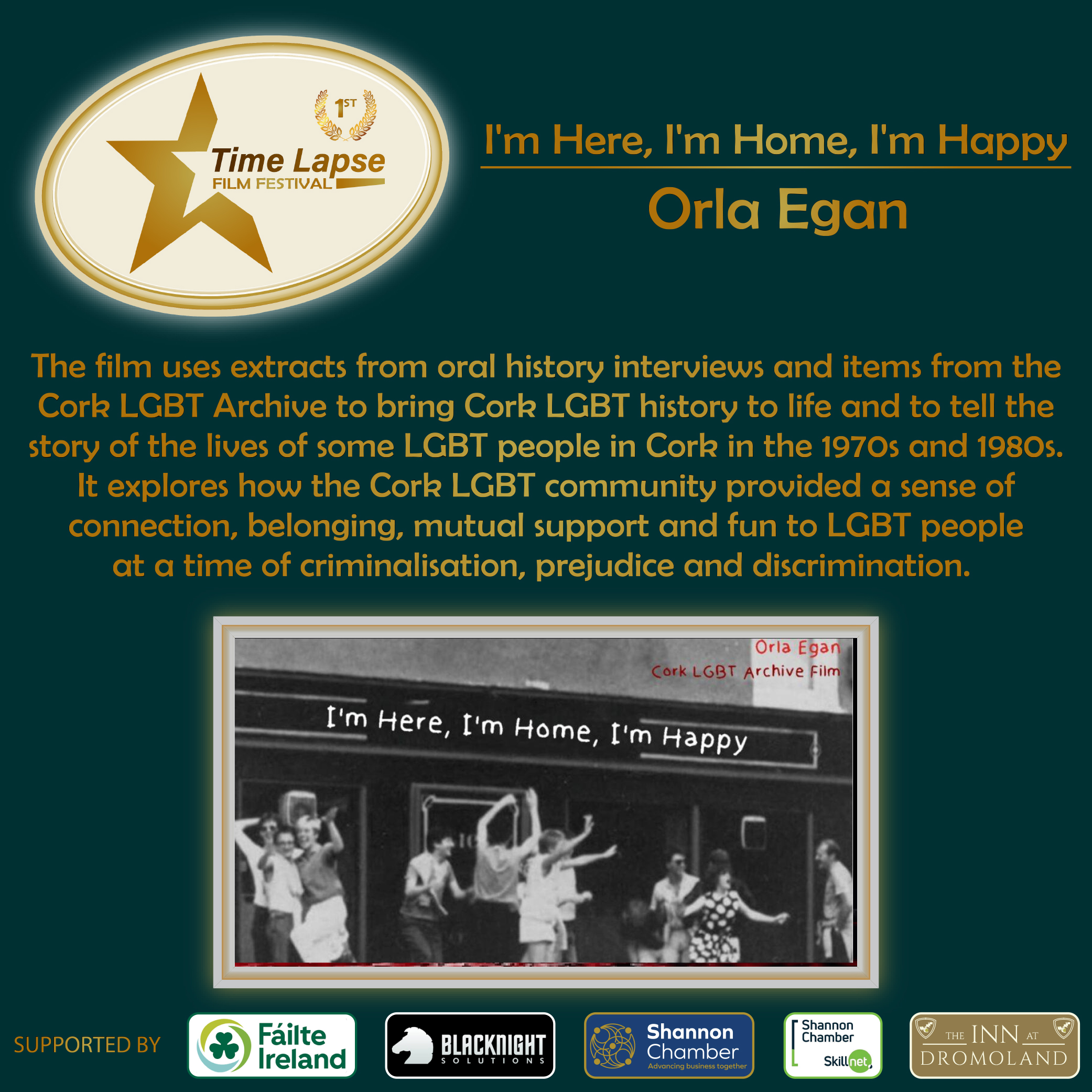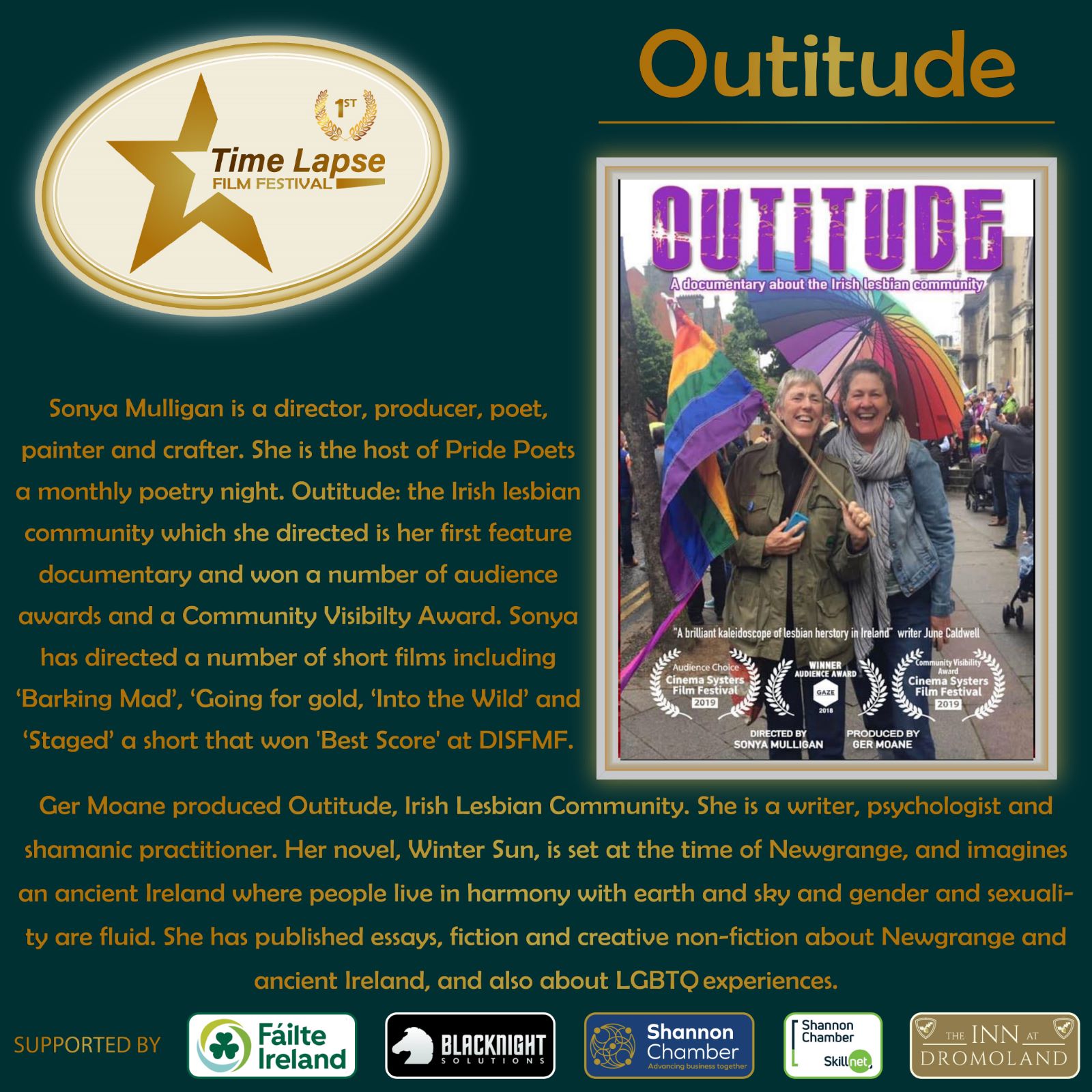 'Outitude'
Sonya & Ger short bio
Sonya Mulligan is a director, producer, poet, painter and crafter. She is the host of Pride Poets a monthly poetry night. Outitude: the Irish lesbian community which she directed is her first feature documentary and won a number of audience awards and a Community Visibilty Award. Sonya has directed a number of short films including 'Barking Mad', 'Going for gold, 'Into the Wild' and 'Staged' a short that won 'Best Score' at DISFMF.
Ger Moane produced Outitude, Irish Lesbian Community. She is a writer, psychologist and shamanic practitioner. Her novel, Winter Sun, is set at the time of Newgrange, and imagines an ancient Ireland where people live in harmony with earth and sky and gender and sexuality are fluid. She has published essays, fiction and creative non-fiction about Newgrange and ancient Ireland, and also about LGBTQ experiences.
'IRELAND'S LAST MATCHMAKER'
IRELAND'S LAST MATCHMAKER – Willie Daly
Sam Howard – Erica Starling Productions
Ireland's Last Matchmaker is a meditative and quirky film exploring romantic love in Ireland's Wild AtlanticWay. The film centres around a larger than life character called Willie Daly, 80, whose occupation is to find the lonely farmers of county Clare a loving partner.