BeLonG To is Ireland's national youth organisation for lesbian, gay, bisexual and transgender (LGBT) young people.
We provide an empowering and safe community for LGBT young people, by building a society that supports, includes and celebrates them for who they are.
There is much work to do when it comes to supporting Irish LGBT young people. Did you know that:
Almost 60% of LGBT young people report homophobic bullying in their schools.
More than half of young people have been called abusive names because of their LGBT identity.
40% are verbally threatened by school peers
More than a third of LGBT young people heard their teachers make homophobic comments.
20% miss school because they were afraid of what might happen if they attended.
We need you to work with us and bring these numbers down >
We need to get support to LGBT young people in all parts of Ireland, so that they have a safe place to turn to if they are feeling lonely, isolated or scared.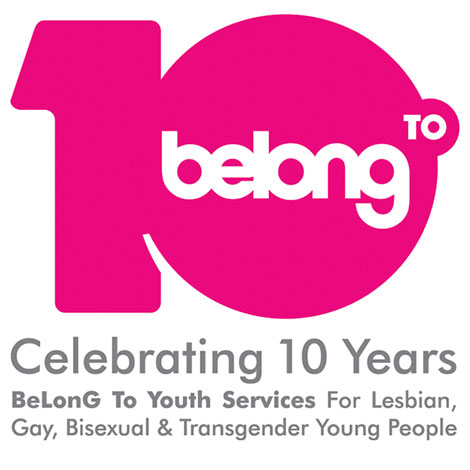 ---
What BelongTo means to young people in Ireland:
"It's my little safe place, the one place I know I can go and be free from judgement and the stress of everyday life."
"Coming to the BeLonG To meeting was the first time I had met other LGBT people. I felt safe. People understood me for the first time. Now I know there is always somewhere to go."
"I've learned more from BeLonG To than I ever did at school. I've had the chance to meet young people from all walks of life, education, and class. At school, no sexual health information related to me. BeLonG To really empowers people"
This is why we have developed a National Network of LGBT youth groups right across Ireland – including in some very small towns. These groups provide what can be life-saving support to young people. We are determined to create an Ireland where LGBT young people are not forced to leave their small towns or rural communities because they feel unsupported or unaccepted for who they are.
And it is working! Because there are LGBT youth supports in places from Falcarragh in Donegal to Gorey in Wexford, from Tipperary Town to Tralee, Ireland is becoming a much better place to grow up as LGBT. Together with you we can sustain and grow this support to young people.
---
The Outing is supporting BelongTo's national work to promote support and acceptance of LGBT young peple in their own hometowns. Small towns like Lisdoonvarna are embracing lesbian, gay, bisexual and transgender people and making them feel welcome.
At The Outing, we'll hear from those involved with this work and we'll ask you for a small donation to support this incredibly worthy cause. If you'd like to make a donation online now, you can do so at: https://www.standup.ie/donate/