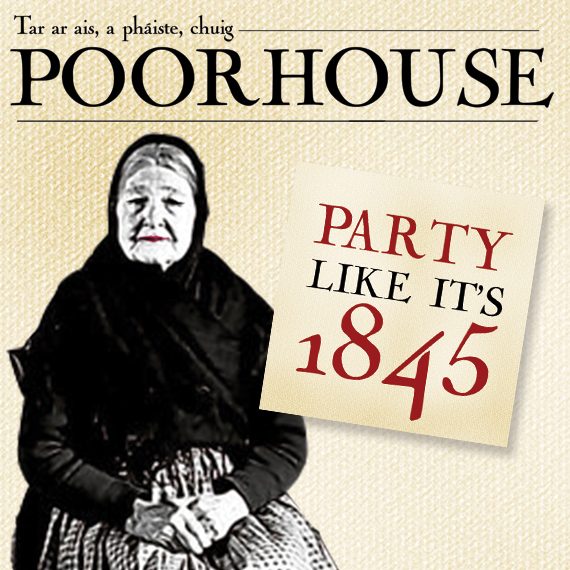 POORHOUSE
Party like it's 1845!
Léigh anois go cúramach... POORHOUSE is going on tour
A nostalgic return to old Irish tradition, with a session of sean nós performance for contemporary times. Bring a warm shawl and a song to sing, and join in with trad rendtions of contemporary pop at POORHOUSE - the Dublin club night that serves Rihanna with bodhrans and Madonna with a slice of soda bread.
Austerity measures for the new depression, drawing from the old. Brush off your potato blight and join us in cheerful poverty, for a song and a dance and a hat-tip to Lady Gregory.
POORHOUSE gets the céilí going on Friday Night