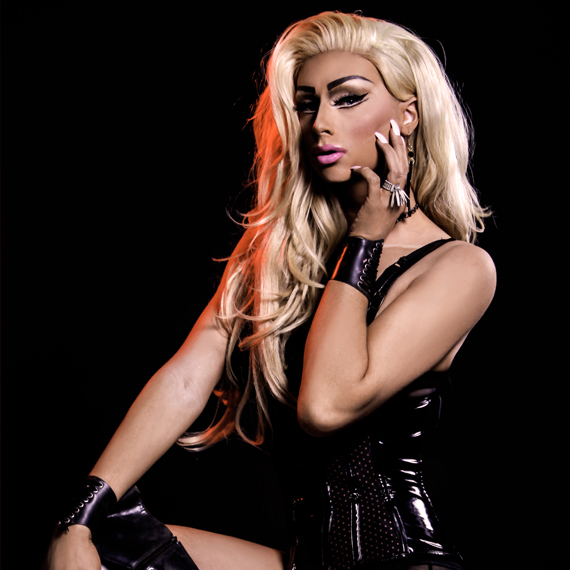 Regina George
"Regina George is Flawless! She has 2 fendi purses and a silver Lexus!"
Regina George, Dublin's very own life sized Barbie - with residencies all over Dublin city, from her popular DJ set and spot on the show "DraggedUp" every Saturday at The Dragon - is coming to The Outing. Regina has Dj and performed at sets at clubnights like BUKKAKE, F.A.G and Glitz and will be on the decks for high camp with The Dragon on Tour.
Regina's first ever DJ set was supporting electro pop band ALPHABEAT when they played dublin back in 2010 and she's worked at clubs and festivals countrywide, and performed to the Italians at Glitter Club, Milan in 2011. She's even appeared in numerous TV dramas and the infamous Meteor advert that was suddenly pulled off air because Ireland wasn't ready for Fierce Drag Queens alongside their Evening News!
As well as DJing with The Dragon on Tour on Saturday Night, Regina will be performing as part of The Panti Show along with her drag-mother, Panti, and her sister in glamour, Bunny.